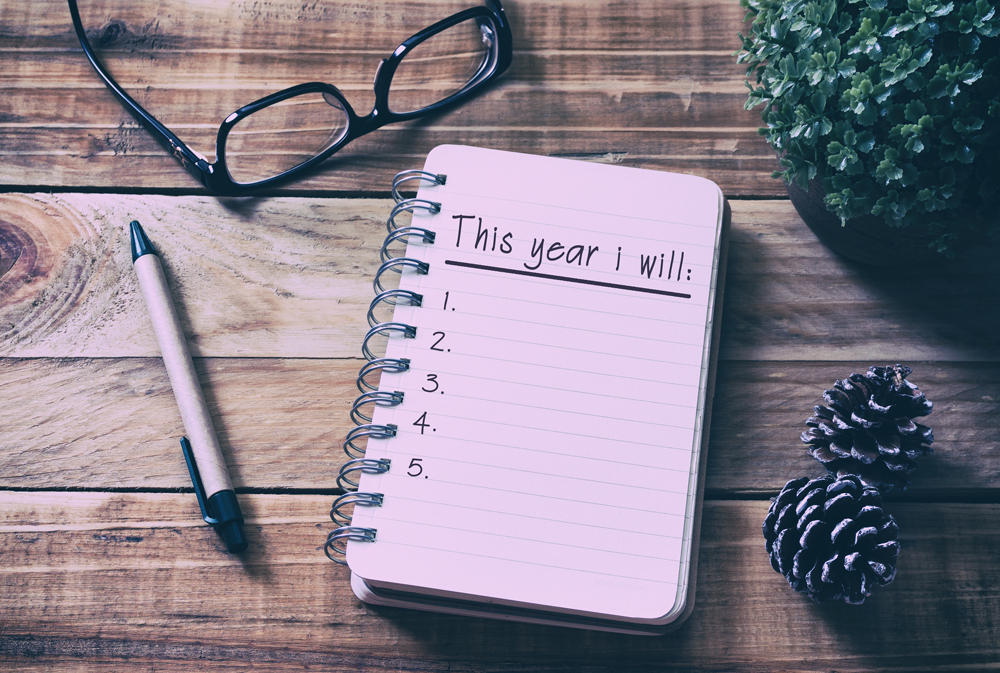 I like change and I welcome it, but many people do not. What is interesting is that in most cases it is not that people have an aversion to change but rather they resist being changed. If each of us really did not like change, then we would not change, our clothes each morning, we would not eat anything different day, never take a vacation and a host of other things that we do differently each day. Unfortunately, things will change regardless of how long you hold your breath. You simply cannot hold out against the tide.
With all the challenges that you face in your SPA business each year, you may find yourself asking on many occasions; if this is a time to panic or a time to circle the wagons. It would be nice if things would stay the same, but the reality is everything will change and continue to change and evolve, much like your services and product lines that you offer your clients. As business owners, we can choose to take control by becoming a steamroller and constantly work at moving our business forward or be the pavement and get crushed by the latest trend or competition. At the end of each day, we live in a world of choices, but complacency is not one of the choices you have for your SPA business.
I like the book Who Moved My Cheese by Spencer Johnson. The book is about change and how it affects four characters who live in a maze and things are going well until something changes. Below is his version of the handwriting on the wall.

What I like about the handwriting on the wall is that it describes a situation and the connecting meaning.
So many of us in business see the handwriting on the wall but simply are blind to the connection and do not react in a timely manner. The bottom line is you need to continually learn to be ready to change quickly and enjoy it again and again because someone or something will keep moving the cheese. The cheese is essentially the bar or bench mark. Like many things in life, we need to develop the ability to reflect on what this means for us and our business. So, let's boil this down to a more tangible example.
In business you may be struggling to network with the right kind of client that would most benefit from your products or services. You may also be asking yourself the question like what has been going well and how you can harness and maximize your resources. If you are like most small businesses, the resources you have access to are not unlimited.
When considering the answer to these questions you may find that the answer may lie in your definition of what the cheese means to you and your business and how you interpret your response to the writing on the wall.
Many of us are fortunate to have so many different cheeses or options to consider, but if you do not a good place to start might be to define the kind of cheese that you want and need.
Pardon me for the analogies or metaphors in this article but sometimes we need to look at things differently and I wanted to challenge your thinking and how you feel. Although the book Who Moved My Cheese can be characterized as the one-minute manager, it is a great concept that illustrates if we open our minds, the ideas can be applied in all aspect in our business.
Because in the end, it doesn't matter what products, solutions or services you are selling, you need to continually:
make, keep and develop strong connections
form long-lasting business relationships
immediately establish trust
ensure that your message connects at both the logical (think) and emotional levels (feel)
sharpen your motivational and interpersonal skills
learn how to sell more on value vs price
rise above the naysayers and smell the changes taking place, then act by taking action.
Focus = Results
"Even if you're on the right track, you'll get run over if you just sit there"
– Will Rogers
Whatever you change you decide to make in your business, it is important to remember to communicate and communicate well. Throughout the transition keep your team or family aware of what you are doing and what will be happening. It is important to get buy-in and support. It will be stressful, and we know from experience stress can be positive or negative. Each person will react differently, so it is important to be aware of not only how stress affects you, but also how stress others. When each of us feel in control, we manage stress well, but when we feel not in control, stress can take on a life of its own.
So, I encourage you to welcome change, because in today's competitive environment nothing will stay the same. You need to step up and take control and as I have often said before. Do you have the audacity to be the master of your destiny?  Want to learn more we are just a phone call away. Take the time to subscribe to our free 90 seconds business articles on our website at www.TACresults.com.