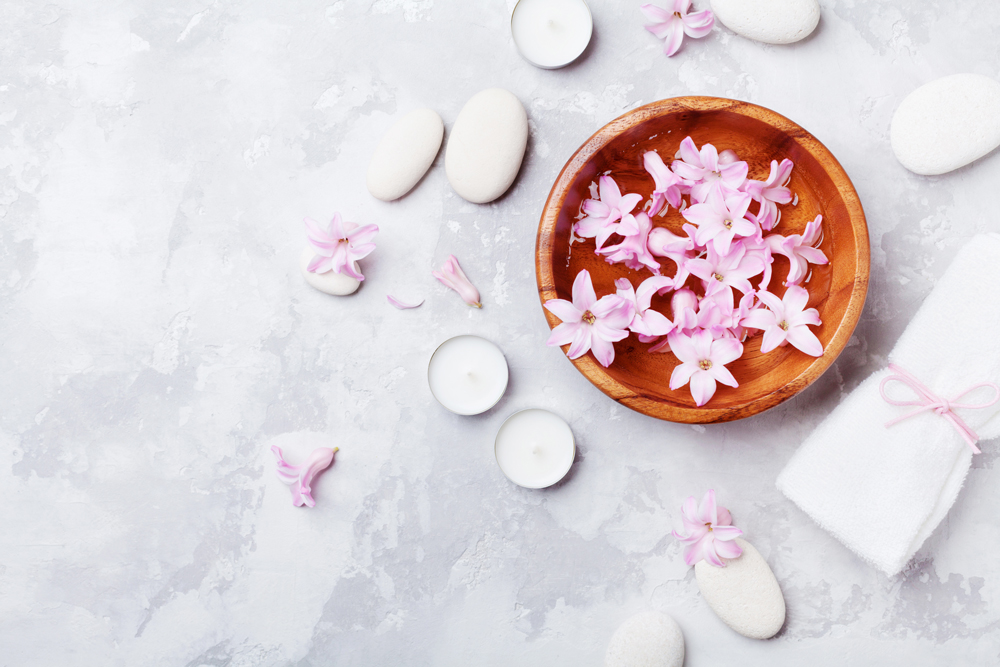 Why should we go poor trying to do everything, when we might easily become rich doing one?
With the spa market becoming more and more saturated, the standard methodologies behind doing business within the industry are rapidly changing. A decade ago, it was sufficient to offer the standard fare of facials and massage with a theme and an appealing facility. This is no longer the case.
Today there is a spa on every block. Unfortunately, the competition is tugging at the purse strings of many spa owners. While it is typical in a capitalistic society for competition to force the weaker players out, the redundancy of spa facilities makes it difficult for the consumer to choose a spa and loyally stick with it. A price war typically ensues, and in a service-based business, no one wins at this game. The solution is to forge a new path.
Do what you do best. Instead of offering a War and Peace styled menu, why not only offer those services for which you are known? Instead of the "all under one roof" approach, why not whittle your services down to the heart and soul of your spa?
For instance, I taught a spa management class for a spa in Los Angeles that only does one service. They only did one type of facial. They only sold six products. Yet, their profit margins were well above average. Their estheticians were booked weeks in advance. Their retention figures were unheard of. The simplicity of their offerings paid off through consistency, expertise at a single service and sell-through. Clients came either on a weekly or monthly basis and they routinely purchased home care. Their formula for success was lean but complete.
It is a similar story for a waxing parlor in New York City. In this day of laser hair removal, who knew that a facility only offering waxing would be so sought after. Additionally, they were booked solid with a pre-booking success rate of 92 percent.
Identify your target market. By segmenting your target market, you can truly begin to break down your general clientele into subgroups who share specific interests. Given this you can target specific needs within the smaller populations (i.e. career women vs. stay at home moms, men vs. women, teens vs. baby boomers). These groups have specific needs and crave particular services, home care and overall experiences.
Setting aside an evening for gentlemen only, for instance, allows you to cater exclusively to one sub-group of clients. Likewise, offering a fashion forward career enhancement night in the form of an educational soiree will accommodate busy working women. Moreover, by grouping clients in this fashion you set the stage for bonding amongst your current clientele and encourages happy clients to bring along their friends for ideal referral opportunities.
Get mobile. If you have a successful spa, expand your reach. Creating a mobile presence is easy and flexible. With a van or a small trailer, your spa can attend weddings, parties, events, corporate celebrations and more. Further, it is a great way to get the word out. The ability to generate publicity with a mobile unit is tremendous. Overhead is relatively low and the outlay of materials and equipment can be quite sparse. The real trick is being on location and creating the appropriate mood.
Host parties. One of the best ways to supplement the daily earnings of your spa is to allot for parties and gatherings during non-peak hours and times when the spa is ordinarily closed. Corporate parties, princess parties, bridal parties and simple family get-togethers can generate income during those times. By moving a bit of retail and setting up rooms for multiple users, a large number of people can typically be accommodated.
For those on a budget, consider setting up a "do it yourself" bar of facial and body products. Similar to a buffet, clients can then do their own masking, body wrapping and buffing under the guidance of a staff member. This approach can be a lot of fun for the participants while they cut costs dramatically given the tremendous reduction in staffing requirements. Catering the event is a part of the fun. Building sampler kits for at home use should be a part of the event's pricing. Furthermore, inviting participants back through incentive options like gift with service purchase is a great way to build your spa's long-term client base.
Breaking your spa's services and goals into specific groupings or opting to only service particular spa needs are further ways to define your presence in a saturated marketplace. Sit down with your menu and your financials and explore where your facility offers the most potential for current and future earnings. Fine-tuning your vision and offerings can truly be worth your time and attention.