Rapidly Growing Beauty and Wellness Retailers, Large and Small, Choose Zenoti's All-in One, Cloud-Based Business Management Solution for Unmatched, Comprehensive Breadth of Assets
Whether managing a single store or large multi-location chain, Zenoti clients, now 5,000 doors strong worldwide, are using the software to streamline their businesses, increase customer loyalty, drive revenues and cut down on costs.
The rapidly growing beauty and wellness industry is reaping the benefits of today's mainstream active healthy consumer mindset. As more and more spas, medi-spas, fitness and yoga studios of all sizes open up globally to accommodate consumer wellness demands. There is a greater need for seamless, intelligent business management software solutions that extend far beyond simple online appointment booking.  Zenoti's robust and reliable cloud-based solution serves up a powerful suite of tools unmatched in the industry. Enabling businesses of all sizes to address operational and consumer demands head-on. Zenoti, currently leveraged by 5,000 spas, salons, and medi-spas worldwide fuels real business results including increased customer retention and spend while streamlining services to cut costs.
Importance of Recurring Memberships: Why Zenoti Customers are Poised to Leverage Proven Revenue Generator
Zenoti software enables seamless set-up of recurring memberships. The software tracks balances, yields easy redemptions, tracks expiry and facilitates automated payments.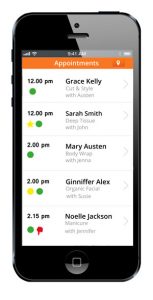 As wellness and beauty become a consumer mindset and lifestyle choice rather than a luxury. The rapidly growing number of spas, salons, medi-spas, yoga and fitness studios need to position themselves to not only attract customers, but keep them coming back. Monthly, recurring memberships, common practice for gyms and massage chains, have proven to be a vital tool in revenue growth, yet, they are also a natural fit for mani/pedis, blow-outs and a range of other services. Whether a one location salon or multi-chain spa, Zenoti software enables seamless set-up of recurring memberships.
Importance of Recurring Memberships and What They Provide:
Revenue predictability for enhanced cash flow management
Guaranteed commissions for employees
Natural loyalty vehicle
Increased frequency of visits
Great opportunities for upselling
Better deals for the customer
One-time sale that locks in the customer
Zenoti software offers built-in, seamless support for recurring memberships. The technology automates the administrative aspects of managing payments and tracking balances. The process is made so simple with Zenoti that even the smallest, one-location outlet can take advantage and implement. For larger multi-location chains, Zenoti supports customer visits to different locations, allowing consistent experiences throughout an organization. Treatment notes are stored centrally and accessed digitally.  Each guest has a single customer profile so the membership balance is tracked across the entire organization.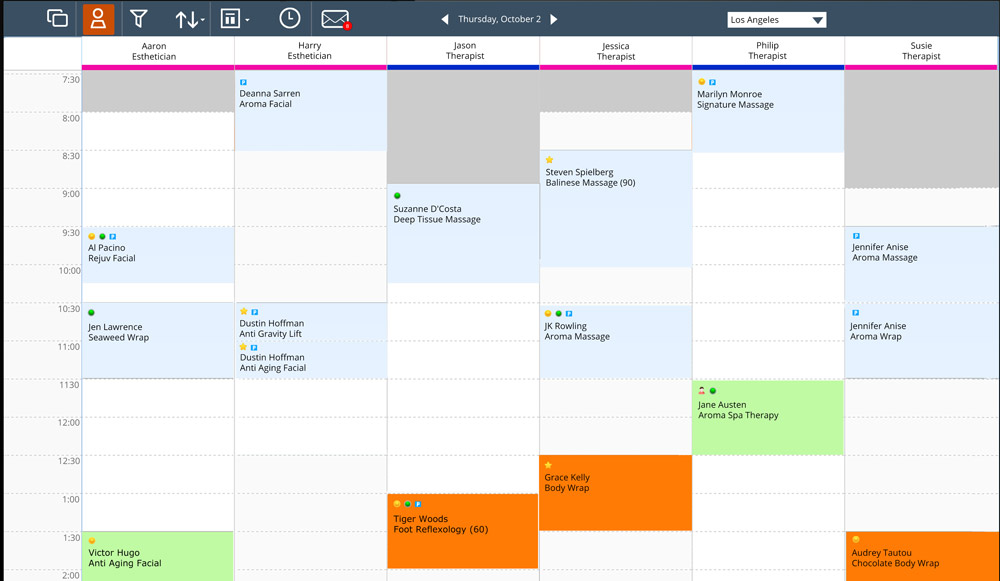 Zenoti Differentiators
Zenoti is the most comprehensive solution in the market today in terms of the breadth and depth offering a host of assets other platforms do not provide such as:
Communications
 Zenoti offers built-in email and SMS campaigns so businesses are not forced to purchase and deploy third party systems. Communications such as service reminders, sales, product refills, cross-sales and birthday offerings are a breeze to deploy.
Gift Card Capabilities
Most other platforms will require a spa or salon to use a third party vendor to sell gift cards, while Zenoti's online engagement and sales tools  enable businesses to sell gift cards, memberships, packages and spa products online.
Inventory Management
Management of inventory, overwhelming for many businesses, becomes a fluid process with Zenoti. The software enables a centralized database for ease of real-time tracking via multiple sites, streamlined ordering and easy audits to reduce waste. This helps businesses prevent revenue loss due to limited stock and frees up cash flow that should not be tied up in excessive amounts.
Rich Analytics
Zenoti goes way beyond simple reporting. Real-time data ranging from high level to granular provides insights needed to identify trends, problems and exceptional performance. The analytics fully integrate with the rest of the software solution to serve up insights across sales performance, guest behavior, marketing effectiveness, staff performance and more.
Scalability
Zenoti architecture was built to facilitate multi-location chains and drive efficiencies. Multi-door businesses are able to monitor and perform tasks for an entire network of locations from one central admin office. They can seamlessly access up-to-the-minute aggregate reports and analytics and create/deploy email and text message (SMS) marketing campaigns for the entire organization. A single service menu for the entire organization can be maintained and easily edited, thanks to transparency into inventory orders, levels and usage.
Robust Mobile
With Zenoti app's, businesses can engage customers with a rich mobile experience, empower employees to provide highly personalized customer experiences and arm managers with real-time information to stay on top of critical issues.
Data Migration Services
Zenoti also addresses a major concern for businesses – data migration. Unlike their competitors, Zenoti offers migration services beyond the movement of basic guest data to include critical historical data.
Reliable Cloud Software
Zenoti's record speaks for itself. They've maintained 99.9% uptime since the first customer went live. The software is available all day, every day saving businesses the cost of expensive hardware and IT support.
Pinnacle Customer Support
At the core of Zenoti is stellar customer service, 7 days a week, 24 hours a day. Free training in included for all customers. As well as access to a rich support library including 500 training articles and videos.
For multi-location businesses, some with 200+ doors and others with locations spanning multiple countries, businesses require operational excellence for their brands to flourish. Zenoti is the ideal co-pilot.
About Zenoti
Founded in 2010, Zenoti was launched to provide an all-in-one business management solution for the spa and salon industry. This industry is notoriously plagued by a lack of software robust enough to support the entire business eco-system. Founders, Sudheer and Dheeraj Koneru, experienced first-hand the difficulties in running a chain of spa, salon and fitness centers. They reached back to their roots in enterprise software to build a powerful, cloud-based solution that was simple, easy to use.
Today, the Zenoti platform is engineered for reliability and scale, using enterprise-level technology made available to businesses of all sizes from the single location brand to chains with over 200 outlets. Zenoti currently powers thousands of spas and salons in over 30 countries. Zenoti affords the ability to seamlessly manage every aspect of a business from online appointment bookings, to billing through a POS, CRM, employee scheduling and payroll, inventory management, building and deploying marketing promotional and sales campaigns and more. Zenoti clients are able to increase customer retention, customer spend and cut down on costs.
The company's headquarters are in Seattle, USA and has 7 offices globally, in the cities of Seattle, Sydney, Jakarta, Kuala Lampur, Manila, Hyderabad, and Dubai.  The company has received $6 Million in funding from Accel Partners.
Learn more at here!