The theme belonging to any article is much like the "heart" is to the body . As most writers will tell you, if you replace one theme with another, it's just like facing "major surgery". My heart and soul goes into everything I write, and when I realized the original conception was not going to meet the expectations that lay ahead of me,  I had to accept the that fact the article needed  a "heart transplant", and pressed on.  It is easy to fall in love with one theme, especially if every resource available has been exhausted in order to save it.
So duty bound I was going to find that new theme for this winter issue . Plus I had another incentive. I made a promise to the Chief Executive Editor of Spa Canada that my next contribution to his magazine would be a "feel good" article with a positive twist or two.
This edition of Spa Canada marks the end of another year. I have a connection with many of you and even if I have not met you , I know you are out there, and I take pride in providing useful information and perhaps I might occasionally inspire you. The days on the calendar race along, heavy frosts and flakes of snow take form and we are reminded that the Holidays are not far away.
This is my last chance to communicate with you this year, and so, to mark this occasion this article is in fact my "Holiday Card" to you.
Themes and their origins,  in my opinion, are cloaked in mystery.  The unexpected did emerge with this assignment, and more that I ever bargained for!  In reflection I realized soon after I put pen to paper, that my theme had literally arrived from outer space! Truth be told this "message from beyond"  was only possible because of the wisdom belonging to a kindred friend. She is as bright as the sun in my opinion and when she has a message or a suggestion I listen, because I do not ever want to miss a thing.  She guided me to a website.
This website was dedicated in part to the solar system, astrology and to uniqueness of lunar cycles.  2016 marked the return of a special harvest moon. This particular lunar event occurs once every 22 years.  My curiosity surrounding astrology and this moon cycle uncovered much more and I kept digging up new information and kept reading.  Then the  three words emerged from my research,  three words that ultimately became the title for this article thus  framing the theme. I believe there is prudence and soundness and abundance in taking stock and appreciating every little nuance.
Now it is time to honour the three words.  Let us begin by honouring them as a group. For the numerologists among you, the number "3" is an important one.  This is certainly true in my profession just as it was thousands of years ago to the Egyptians in both design and in medicine.  Three is the number of compressions I apply in treatment. Three is the number I count and forms part of the rhythm and the movement my hands follow over the feet .  This rhythm represents a  "mystic structure" and is an integral component belonging to the ancient art of Reflexology. It gives the practitioner a steady approach and supports the delivery system  adopted to this day by Westernized Reflexology & Reflexology Anatomy ™.  Consider the power and force of  the number "3", when you compare it to triangle.  Three points all equally apart  in distance from each other, all unified to support the other and all  three are stronger and more resilient if  they stay connected rather than being apart or wholly independent.
ABUNDANCE
INSPIRATION
&
FORGIVENESS
ABUNDANCE comes in many sizes, shapes and forms and it means so many different things to so many people. Mine came in part from you. I appreciate the messages of encouragement I receive from you the reader, directly or indirectly as communicated to me via the editorial offices of Spa Canada Magazine. Therefore abundance for me is people. Having connections with others and listening and learning is a recipe for good health. The holiday time usually brings people together. Sadly for so many people this  season can magnify a sense of solitude and loneliness,  because for them there is a lack of abundance, because there are no people.
This brings me to the second word, INSPIRATION.  People might inspire us most days, but  now and again inspiration can emerge out of  the tiniest almost insignificant and unexpected places.  Inspiration is great food  for our minds and allows us to change our patterns, adopt new ideas and re visit situations in a creative way.  I am sure many of you would agree that inspiration often originates from very beautiful places, such as  nature or from sound and even outer space !!
Finally we come to  the last of the three words.  This is a word that is very personal to each an every one of us. Recently I revised my own adaptation and interpretation of the word FORGIVENESS.  Everyone will have their own attachments to this word, a word that can bring great change and well being .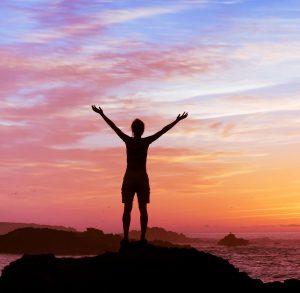 If you place all three words in unison and apply it to a life experience, you can build a triangle of support .
Traditionally this time of year  commences with the autumn harvest and carries us all the way to  the climatic and dramatic holiday season. So before you are tangled in small white lights, in staples, hooks and bells, before you blast out the trumpets, trinkets, whistles, and wine, and before you take on cookies, cakes and the culinary arts, close your eyes and take a deep breath and join me in celebrating all of us and the mystery of life and you can start with three little words!
Happy Holidays, Love & Light.
Written by: Douglas Alexander G. Coburn AIIC, RAC cert., BSc.Pod
Douglas Coburn Studio & Santé Des Pieds – Montreál, Quebec CANADA
Edited by: Miss Phyllis Mary Bell – Educator Retired – "On Assignment" in The city of Prague in the Czech Republic
This article is dedicated to the memory of my great aunt; The Rt. Hon. Dowager Viscountess of Charlemont
"Aunt Dot, you taught me to always remember that with duty and manners comes forgiveness "