'Tis the Season for Seasonal Treatments!
With the year drawing to a close, I bet you are thinking about ways to boost business the next two months as well as how to make 2017 the strongest year yet for your spa.  My advice for doing both is to take a seasonal approach to treatments.  Ingredients such as chocolate, peppermint and cranberry not only sound welcoming for the holiday season, they are also music to your customers' ears and great fodder for public relations and marketing.
For two decades, I've created treatments and menus for spas around the world. I've found that seasonal treatments keep your menu fresh, your therapists engaged, and your marketing & public relations teams happy, while drawing in new guests and spurring repeat business.
If seasonal treatments are new to you or something for which you need a refresher, here's my advice for adding them in a cost-effective and stress-free manner:
1 Timing – If you work in a resort, hotel or destination spa setting, the need to come up with seasonal treatments is not quite as urgent as if you are in a day spa setting. For day spas, it's important to keep guests interested and coming back; seasonal treatments keep things fresh.  At The Spa at Carillon, we have a model of resort, destination, membership and day spa.  Therefore, we change our treatments in a similar pattern to day spas in order to keep things new.
Regardless of the type of spa you represent, seasonal treatments give marketing and PR professionals a new talk track. They also offer something fun and newsworthy for media that doesn't require a complete menu overhaul.
Additionally, seasonal treatments can be holiday-driven. For example, at The Spa at Carillon, I created treatments to highlight ingredients that are associated with Thanksgiving and Christmas. The November feature is "A Pumpkin Ginger Dream." This treatment soothes all of the senses with a massage, total body steam envelopment and facial. December brings "Cure for the Holi-Daze," which is a peppermint and chocolate-inspired retreat including a massage and mani & pedi featuring a scrub and cooling mask. This seasonal treatment includes holiday nail art and a seasonal wellness-inspired cocktail or visit to the organic hot cocoa and mulled cider bar.
2 Training – In order to deliver seasonal treatments effectively, training needs to be done quarterly.  That may sound like a lot; however, you don't have to completely reinvent a new treatment. Instead, take an existing treatment – body scrub, bath and massage, etc. – use the same protocol and change the products and marketing verbiage.  For example, you can teach as, "I want you to follow a protocol of treatment X and tweak things here and there."
At The Spa at Carillon, seasonal treatments are so important for our business, we created the role of training manager.  If you have the budget to do so, I encourage adding this position in your spa. To encourage team collaboration, managers can initiate contests with service professionals to craft seasonal treatments. Feature the name of the winning therapist on marketing materials, offer incentives to them, etc.
3 Costs – With vendors, you often have to order a minimum amount, which is tough when creating seasonal treatments. This year, I was able to avoid a typical opening order with a new vendor by doing a test with the line in my market. If things go well, we'll bring the line on. That was an agreement the vendor was willing to make.
Also, 95 percent of the time, I'll go to the pantry to come up with seasonal treatments. Through this process, I lose some of the retail sales, but it gets people through the door and lowers the spa's cost-per-treatment. Note: When using natural ingredients, it's important that therapists are good at DIY.
4 Inspirations for creating seasonal treatments – When creating seasonal treatments, I focus on a few areas:
Freshening and highlighting existing treatments that may be underperforming. For example, when our salon capture rates were down, we put together a salon seasonal package and tasked the marketing and PR teams with promoting.
Look at trends. I make it a point to design treatments that are multi-dimensional and without fluff, which is a trend I predict will become a mainstay. To build your business, it's important to ensure treatments have therapeutic benefits, truly help people relax and really work.
Also, talk with your PR and marketing teams about what writers are requesting. Journalists know the trends and, many times, they set them. Your communications professionals have their pulse on what's trending more than a spa director who is busy running a business; engage their expertise and advice.
Favorite ingredients. Peppermint, ginger, pumpkin, chocolate, cinnamon, nutmeg and cranberries are perfect for holiday and winter treatments that deliver results and cut out the fluff. For example, peppermint has a lot of therapeutic benefits including promoting circulation.
Here's to a successful end to your year and a very successful start to 2017. Happy holidays!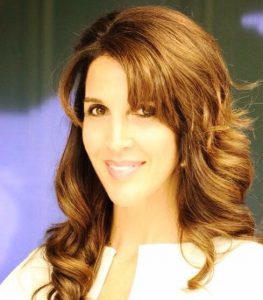 About the Author – Mindy Terry is the Vice President, Spa & Wellness for Carillon Miami Beach. Terry has more than two decades in spa & hospitality and has consulted on award-winning projects around the world. Terry has an extensive background in spa menu creation, logistics and management. More on Terry and Carillon Miami Beach on www.CarillonHotel.com.