PRODIGE DES OCÉANS. It's French for prodigy or something marvelous. It's also Thalgo's new premium anti-ageing range that promises to help you look younger, longer.
"You can't stop the ageing process but you can slow down and even prevent the accelerated signs of ageing," says Joanne Mazzitelli, international training manager for Thalgo, France.
It's like a manual face lift, using an iconic massage technique, inspired by Japanese Kobido massage, that plumps and reduces wrinkles. Thaglo's new line of Prodige products does the rest.
"It's a super anti-ageing treatment that works at the dermal level…and promotes total anti-ageing."
Thalgo has focused on the oceans for more than 50 years to find its breakthroughs, and it's really paid off for them.
"For the first time in cosmetics," said Joanne," it's shown that marine cellular nutrition directly activates the cutaneous synthesis of proteins that are the key to youthful skin."
The skin has a number of structural and functional proteins – collagen, elastin, keratin as well as GAG and hyaluronic acid. And this is where the problem starts. They are the first targets of oxidative stress. As a result, they're exposed to free radicals that weaken and damage them.
These proteins and the hyaluronic acid must be regenerated every day by the main skin cells. If they aren't, she adds, your skin will lose its youthfulness.
Arnaud Diaz
Thalgo's International Brand Director
Thalgo researchers spent four years to find specific ingredients, high in marine nutrients, "remarkable for their regenerative youthfulness-boosting properties."
Prodige des Océans Ritual has shown amazing results in its testing. On average, volunteer testers felt their face looked up to seven years younger – in some cases after one treatment.
The wonderful thing about Prodige products is that they're designed for all ages, all skin types and suitable for men as well as women, adds Sherry.
"That's because these nutrients work at the cellular level," adds Sherry Ahn Sztrimbely, Continental Cosmetics national training director for Thalgo.
"Simply stated, when you rejuvenate each cell of your skin, it will naturally start to behave much younger. By ensuring the optimum functions of your skin cells, it's not only possible to turn back time but prevent premature ageing process.
"When we talk about anti-ageing, we tend to think about very mature people – but cellular ageing begins from the age of 20, and it's exacerbated by unhealthy lifestyles and the environment."
Benta Hildebranski and Tonya Bondarenko
Institute Spa & Rejuvenation Clinic, Oakville, Ont.
Continental Cosmetics, Concord, Ont., is Thalgo's master importer and master distributor in Canada.
During a large scale study, Thalgo researchers deciphered and decoded – for the first time – the potential of the 63 active ingredients that are used in Thalgo's Intelligence Marine Régenérative, which acts directly on the synthesis of the skin's structural and functional proteins.
Among other regenerative actions, Intelligence Marine Régenérative stimulates five types of collagen that improve firmness and tone, "a flawless complexion", and smooth wrinkles.
Prodige des Océans cream contains youthfulness-boosting molecules to treat wrinkles, add freshness, and combat dryness, blemishes while improving your complexion. Tests show a 25% reduction in wrinkles, and a 30% increase in elasticity.
Even better results from Prodige des Océans mask – a 90% improvement in skin clarity in eight out of 10 women tested, and an 80% increase in skin plumpness and skin smoothness – all within the first five minutes of the first application.
Thalgo's Beauty Booster – Essence – was tested by 120 women and showed up to 100% improvement in vitality, tone and firmness; a 67% improvement in complexion; and a similar improvement in ultra-refined skin texture.
Prodige des Océans Ritual, which promises total revitalization and youthfulness, showed an 87% improvement in skin smoothness; 93% improvement in finer skin texture; and 100% improvement in clarity and radiance.
"With a unique composition of 63 elements, each with a specific role, and containing marine stem cells and macro algae extract, it's all about the exclusive know-how of providing the right formula, involving the right types of ingredients in perfect combinations and percentages."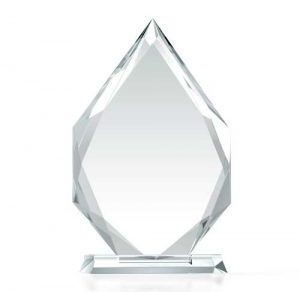 An award winner
Prodige des Océans Mask has been named Best Skincare Product 2017 in the professional beauty channel.
The jury of the Cosmetiquemag Oscars, made up of 15 professionals from the beauty and esthetics sector, highlighted the mask's innovative nature and sensorial qualities in making its decision.
The mask combines the power of 63 easily absorbed marine nutrients in the Patented Intelligence Marine Régénérative with the Pur 3D Oxygen Vector and Hyaluronic Acid.
With its ultra-quick, five-minute leave-on time and "crisp" texture,  the Prodige des Océans mask plumps, smoothes, brightens and regenerates, as often as the skin needs it.
This Oscar is in recognition of Thalgo's "innovative spirit and its ability to create breakthrough formulas and textures".
To view more from Thalgo please visit their website.