YOU'LL NEVER GUESS
what spa trends SpaFinder sees for 2016.
How about sexual wellness? If that's not a shocker, read on.
Every kind of wellness is being promoted but sexual well-being – but that's about to change, says SpaFinder, which sees more sophisticated sexual well-being and literacy programming at wellness retreats, spa, hospitals and fitness studios in the coming year.
"Leading the trend: The new Womanology + Restore Him clinics in Southern California's Hoag Memorial Hospitals and Shh Retreats held in an European Estate house, where women have taken a no-holds-barred drive into every aspect of sexual happiness."
We live in a world where the porn industry is largely accepted, but female sexuality still shocks, and it often seems people are more comfortable with transgendered than "conventional women's" bodies.
A new wave of feminism (with a global, mainstream voice via social media/blogs and celebrities) is now taking a more in-your-face attitude towards everything from female body image to how female orgasms actually transpire.
You see it, says SpaFinder, in brash "regular woman" superstar comediennes like Amy Schumer, whose humor skewers everything from women's underwear to unsatisfying heterosexual sex to so many women celebs getting vocal about equal pay.
Recent trends lists argue that "2016 will be the year of underarm hair," as women are dying them in technicolor hues and posting pix on Instagram. Women want new, honest conversations; reality-based sex education; and tools to achieve personal models of sexual well-being—and wellness retreats, classes, online media and hospitals are starting to fill this void.
Since the spa industry began, "sex" has been a feared concept/word (especially in Asia), given the long association between spas and "massage parlors" (and prostitution).
So, for decades, spas, which are devoted to human touch and healing and often offer safe, personal and romantic sanctuaries and specialize in wellness coaching of all kinds, have bent over backwards to dissociate "what they do" from sex and the explicitly sensual, and have been intensely light on sexual wellness programs, adds SpaFinder.
When destination spas took baby steps years ago, they typically centered on couples' therapy (how to improve communication, etc.). But the focus is now turning to more personal, proactive education, exploration and empowerment, such as women's-only retreats, with practitioners from sex therapists to pelvic floor health experts, that take a no-holds-barred dive into every aspect of sexual happiness.
Impressive things are happening on the hospital front as well, with more locations incorporating wellness and spa approaches (like acupuncture, physical therapy, massage and Pilates) in conjunction with programs led by doctors and sex therapists that address comprehensive sexual wellbeing and pelvic floor health issues.
As Robin Christenson, founder of Womanology + Restore Him, puts it: "I've seen so many people who have consulted scores of doctors—for everything from pain during intercourse to an inability to have sex—only to be told it's all in their heads.
"Sexual wellness has been so taboo, most people don't even know it's something that can be improved, much less that many medical and integrative approaches are so effective.
"Sexual and pelvic health programs are a real growth area at hospitals and the future is to ensure these programs are delivered in dedicated, calm, spa-like centres that make people feel totally comfortable (not weird or ashamed), with multiple evidence-based, integrative therapies that can treat the complexities of individual sexual wellness issues—because one size most certainly does not fit all."
Shh Retreats, which stands for Sensual, Healing, Harmony, are held in beautiful estate houses in the English countryside and Ibiza, Spain, where a team of practitioners – from sex therapists to Somatic Experience specialists – immerse women in a crash course on improving their libido and pleasure, using everything from acupuncture, transformational breathing, Emotional Freedom Technique, and everything-is-on-the-table group therapy.
It's totally discreet, says SpaFinder. "Venues are not disclosed and therapists only know guests by their first names. Shh is so successful they're doubling their retreats in 2016 (to a dozen, and the website reports they're coming to the U.S. soon.
"Sociologists agree that a "Loneliness Epidemic" is engulfing the human population, and in our digitally connected (and sexting), but increasingly touch-starved world, some "out there" new touch therapies are emerging.
"Touch is critical to human health – from the moment we're born until we die. "Cuddle parties" are on the rise, where (fully clothed) people gather (in a non-sexual, but intimate way) to hold and massage each other, nuzzle and cuddle."
"The 2016 Trends reveal innovation in and enthusiasm for wellness travel, and how wellness is an integral part of the most fundamental aspects of people's daily lives: work, family, and love." says Research Director Beth McGroarty, who steered the research team, along with SpaFinder's President Susie Ellis.
"Rather than focus on how "X is the new Y," we strive to make sense of the sea of forecasts and identify mega-trends that are having, and will continue to have, the most meaningful impact on people's lives, and on the industry for years to come."
Other top spa trends include:
New waves in wellness– Surfing (and spinoffs like standup paddle boarding) is fast becoming a new wellness travel genre. It's rapidly expanding to women, families, the wealthy, and in 160 countries from the North Shore to the North Sea, and we're seeing a wide range of offerings –  cool surf+wellness property (blending spa and wellness offerings with surfing/surf classes, at every price point), an explosion of welcoming all-female surf retreats, and a new wave of surf-simulating fitness classes and wave-simulating surfing parks.
Temazcal – After thousands of years healing indigenous peoples, the ancient Mexican practice of temazcal, an elaborate ritual in which a trained shaman uses heat, steam, aromatic herbs, and ancient prayers and chants to connect guests with forces of the physical and spiritual world, is the latest manifestation of travelers seeking out native, authentic wellness offerings.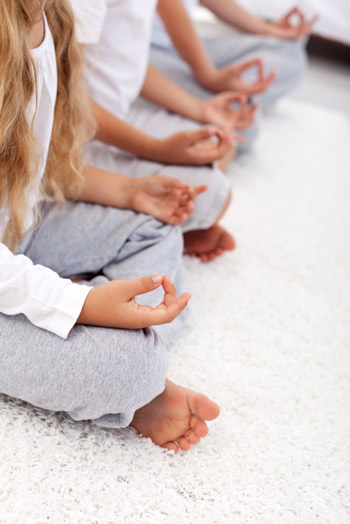 Parenting Well – Serious spa & wellness for kids – Poor diets, constant stress, and hours hunched over glowing screens are taking their toll on kids.
This year look for more mindfulness and meditation in schools, kid-focused yoga classes, massage for toddlers, wellness-centric family vacations, or just an emphasis on local, organic eating, as parents reveal themselves willing to dedicate considerable time, attention, as well as money toward this niche that promises to be one of the industry's most significant areas of growth.
The Adrenaline and Zen Cocktail – Resetting the mind & body – More extreme adventure travel is the zeitgeist, and we're seeing a dizzying proliferation of high-octane adventure topped off with "après-adrenaline" relaxation at spas, resorts and wellness retreats.
Medical science reveals why this seemingly paradoxical contrast therapy is addictive: adrenaline rushes followed by "Zen" relaxation uniquely reset and quiet the brain, and result in the most blissed-out relaxation.
The new adrenaline + relaxation combos are less a paradox than a destination…and more destinations are serving up this mind-body cocktail.
Well-Fests – Festivals shift from wasted to wellness – Move over Burners, ravers, and party animals—the latest festival trend is wellness. Wellness festivals are cropping up all over the globe, celebrating health and wellbeing while still embracing the spirit that makes music festivals so popular (many of which are also adding wellness components to their own lineup).
The Korean Beauty Explosion 2.0 – South Korean beauty was an emerging trend in 2015, but that was just the beginning. Whether it's full-service spas, a seemingly limitless variety of facemasks, or 10-step skin-care routines, Korean beauty, for women and men, is much more than just a fad.
Look for South Korea to become the global leader of affordable, innovative, and well-marketed products and more Korean-inspired spas, which combine spa and beauty with fun for the whole family.
Healthy Cruising – The Ship of Excess has set sail – Wellness is boarding ship, allowing travelers to de-stress and keep healthy while onboard and even once they dock. In 2016, think less cruise ship and more floating retreat as some of the most impressive spa and wellness programming and facilities in the world take to the high seas.
Look for everything from yoga sessions on deck to medical beauty treatments to indigenous wellness and adventure activities while docked.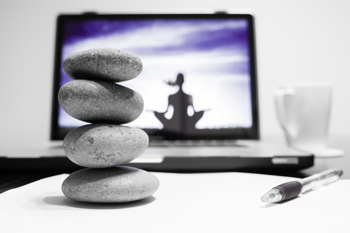 Workplace Wellness wakes up – The idea of wellness in the workplace has been around since the '70s, but it remains a luxury for most global workers.
Forward-thinking companies understand that a culture of wellness has a positive impact upon productivity, and narrowly focused programs are metastasizing into an all-encompassing environment that fuses company welfare to employee wellness.
In the next five years, expect to see more spa and wellness integrated into the workplace in unique ways.  (think free yoga and meditation classes, financial counseling and mandatory vacations.
The 2016 Forecast is the result of research by the company's team of analysts, editors and industry experts, and based on ongoing surveys of, interviews with, and visits to the 25,000-plus spa, wellness and beauty providers in the Spafinder Wellness 365 network. To read the complete version of The 2016 Spa & Wellness Trends Forecast, visit www.spafinder.com/trends2016.