With spas so prolifically sprouting up on every corner, how does the spa director make their brand truly unique?  How does the spa fight becoming the, "deal of the day?"  How does the spa resist becoming a commodity?
Non-Commodity Spa
The answers are both classic and counter intuitive.  One way of becoming profitable and irreplaceable is to whittle down your client base.  I'm not suggesting that you should fire customers, but rather, focus on that 20% of your clientele that make 80% of your revenues.  Creating a VIP program for those customers who visit the spa regularly and purchase home care religiously creates a safety net when the economy is in a slump.  These valuable customers also tell their friends about the spa that they swear by and more client-gems become a part of the family.  Furthermore, a steady clientele makes employee retention a given cutting down on training costs and creating a staff that truly is excellent.
Expertise
Adding a dose of expertise to your spa is invaluable.  Bring in experts on various treatments, customer service, consultative selling and product knowledge.  Make your team a group that is always learning. Create an environment that is cutting edge with the same old fashioned consistency.
Amp up the personal touch.  The spa and wellness client is seeking connection. Make the intake process a personal bonding session.  Spend as much time as it takes with each client.  Always follow up to see how they are doing post spa visit.  In this age of technology and impersonal interactions your spa should be a safe haven where each client is treated as if they were the only client at the spa.
Marketplace
Create a third marketplace.  When competitors are offering the standard fare of massage, facials and blah, blah, blah…create a new option.  Take the standard practices and turn the usual upside down. Change the rules and run with it.
Become a lifestyle management hub for your client.  Create opportunities for education via weekly news posts and tweets.  Seamlessly engage with the client to intrigue consistent appointment setting.  Offer an add on treatment such as an eye lift, lip plumping treatment or give away a sample item with spa booking.
Educate
Educate, educate and educate…Host a VIP soiree or open house.  Start planning now for a fall open house to introduce new treatments, promotions, seasonal colors or timely retail samplings.  Offer a "bring your friend" spa engagement for a fall peel to rid the guest of summer sun damage. Unveiling a fresh layer of skin makes way for plumping, hydrating and nourishing treatments offered through a post treatment retail consultation.
Make way for holiday gift giving and gift certificate programs right now!  It is never too soon to put into place programs for selling gift baskets, treatment bundles and gift certificates. Consider creating a corporate seasonal package that makes it easy for executives to shop for their key associates.  Layout your seasonal marketing plan right now before the holidays are upon us and your plate is just too full.
Create a 365 complimentary consultation.  Offer a 30-45 minute consultation with a mini treatment such as a hand renewal or mini facial.  Once the would be client is evaluated and given a treatment plan, offer a series of therapies for the next several months to transform their regular personal care choices into professional and results directed treatments.
Don't consider discounting your team's work.  Your offerings are unique and worth the extra investment.
Become a hub for eye enhancement.  Create a total eye makeover promotion that includes brow shaping, brow and lash tinting and a color palate to make eyes pop.  Include a complimentary eye treatment session that demonstrates how professional home care products can reduce dark circles, puffiness and that sallow eye tired looking issue that so many struggle with.  Make sure the guest leaves with a home treatment plan and follow up sessions to continue the professional care offered at the spa at home.
Just say, "NO"
Discounting, couponing and competing with other spas' monthly specials.  This is a slow death that leads to a fickle following and guests who don't rebook, rarely purchase retail, don't refer friends and waste time that is better spent with that 20% group who become regular clients and walking, talking referral generators.  Don't consider discounting your team's work.  Your offerings are unique and worth the extra investment.
Finally, niche equals rich.  Don't make the mistake of offering a, "War and Peace" styled journal as a spa menu.  Focus on only those services that your spa does particularly well.  Offer the very best service and build the extra costs of added client time and staff training into your treatments.  Everyone from the guest to your best team member will benefit.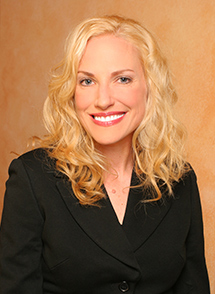 My contact is